Tigejdit :
Azul fell-awen ay atmaten d teysetmatin
Tughal-d teghmist-nnegh s yed'risen imaynuten, d id'risen yuran s tmazight si tt'erf alamma d tt'erf u nessaram, ma yebgha R'ebbi, dima ad d-tettughal di lweqt, yal ddur't, akken ad nkemmel yis-s aghnas (amennugh) i lmend n tutlayt-nnegh. Ahat gren watmaten d teysetmatin-nnegh tamawt d akken ghezzifit yed'risen ay nettaru s tmazight. Dgha nesseqdac tamazight akken ad d-nemmeslay yis-s ghef tghawsiwin ur ughen ara tanumi medden qqaren-tent s tutlayt-nsen yernu nesseqdac-itt digh s yiwen n ughanib (style) d anesbaghur (amer'kanti) i deg d-nessedday at'as n wawalen imaynuten, akken ad ten-nesselmad i yimeghriyen-nnegh. Nessaram kan d akken ad ilin fehhmen ayen d asen-nettaru, yernu isallen qqaren deg-s ad ten-nef'en di tudert-nsen akken ara nef'en idles d tutlayt tamazight. Ayen ara nteg s teghmist-a netta d acqar (dťfi) i wid merr'a ay ih'eqren tamazight, ama seg wid-nnegh negh seg wiyad'. Wid s-yeqqaren d akken tamazight d tutlayt kan n wexxam negh n udaynin (akken llan qqaren-d ghef tbaskit akk d tlitwanit). Wid s-yeqqaren d akken tamazight d tutlayt tigellilt i yes ur nezmir ara ad d-nemmeslay ghef wakk ayen nebgha, am tefr'ensist d ta'r'abt. Wid s-yeqqaren d akken d tafr'ensist ay ilaqen ad asen-d-tbedd i lmendad i Yimazighen, si le'd'il ar snernin tutlayt-nsen. Ihi nekni nebgha ad asen-d-nessebgen i wigi merr'a d akken timez'riwt-nsen teghled', yernu tamazight tezmer i yiman-is, awi-d kan ad tt-refden warraw-is. Xas tt'uqqten wid ara yettcemmiten di tutlayt-nnegh, ttah'qaren-tt, u ttwalin-tt d akken ur tezmir ad tes'u amkan am nettat, am tutlayin nnid'en, llan at'as seg watmaten-nnegh ay yebghan ad d-rz'en asalu, ad ttarun s tutlayt-nnegh tighawsiwin am tid yuran s tutlayin nnid'en, ad snernin tutlayt-nnegh deg wayen txuss' u ad as-fken amkan deg wat'as n yinurar n tudert. Anect-a nezmer ad t-naf deg wat'as n yeghmisen d tesghunin, deg wat'as n yemd'iqen n internet, i deg kra seg watmaten-nnegh tt arun-d imagraden d yed'risen ifazen ghef tussna, ghef umezruy akk d tmusniwin nnid'en. Tikwal, nettaf-iten d tarba't, tikwal, i yiman-nsen kan ay qeddcen. D acu kan, nebgha ad asen-nessiwed' i watmaten-agi-nnegh merr'a sslam d ameqqran u ad asen-nefk tajmilt ghef wayen xeddmen, imi ay refden tamazight gher temkant 'layen deg wulawen-nsen, imi ay tt-bghan ad d-tecbu tiyad', ad tt-id-yughal wemkan-is di tmurt-is, ghur wegdud-is. Imal (avenir) n tmazight ur iris ara kan ghef yiqerray n yimassanen (savants) negh ghef wid n yiwunak (ddewlat), wanag d agdud-is ay yezwar lh'al akken ad tt-yerfed. Yugh lh'al, ma yella d nekni ara d-yezwiren ghur-s ad tt-neddj, ur d-mazal ad yili wayed' ara ixemmen fell-as. Qqaren-as wat zik : Win ur nes'i tagmat meh'qur. Ihi d nekni kan ay d atmaten n tmazight, d nekni kan ay d imawlan-is. Ur ilaq ara ad nsemmeh' deg-s.
Imedyazen
---

Tutlayin iteddun akken ad negrent
Aqeddem : di tallit i deg nettidir ass-a, tallit n uxebber, tutlayin ughalent s'ant tasghent (ddur') meqqren, imi yis-sent ay nettemsawad' isallen. D acu kan, maci s kra yellan d tutlayt deg wemd'al (ddunit) tettekka deg uxebber n medden, imi amd'al n tutlayin yebd'a ghef sin : tutlayin timeqqranin akk d tutlayin timect'ah'. Di lweqt i deg tutlayin timeqqranin ttmeslayen-tent ula d imdanen ur nelli si tmura i deg ttumeslayent, at'as n tutlayin timect'ah' ara yettughalen gher deffir, ttaddjan-tent yemsiwlen-nsent. Imi at'as si tutlayin-a ur d asent-gin ccan yimawlan-nsent akken ad ten-id-ssukksen (ad tent-id-sellken), dgha cwit', cwit' ara ttmettatent, neggrent mad'i, ur d-yettghimi ula d yiwen yessnen ad tent-yemmeslay. Tamattant n tutlayin tettawi-d axess'ar meqqren ghef wegdud ay tt-yesr'uh'en, imi ay yezmer ad as-yesr'uh' akk idles-yines akk d tnettit-is (identitť), d acu kan, at'as n yegduden deg wemd'anl, ur d-nerri s lexbar i wanect-a, yernu atni la ttkemmilen ass-a ttmeslayen tutlayin tiberr'aniyin u ttaken afus di nnger n tutlayin-nsen, d ayen ara ten-yessiwd'en yiwwas gher nndama tameqqrant. Ma d kra n yegduden nnid'en, ukin-d i wugur-agi, z'ran d akken ma sr'uh'en tutlayin-nsen ulac d acu ara sen-d-yeqqimen, dgha atni la xeddmen akk ayen umi zemren akken ad tent-id-ssukksen. Akken yebghu yili, ulac tutlayt deg wemd'al ay yuklalen ad tenger, imi tand'a (diversitť) n tutlayin n wemd'al tes'a lfayda meqqren i yemdanen n wemd'al merr'a. Nekni nettwali d akken tamazight, di tegnit i deg tella ass-a, d yiwet si tutlayin ara iteddun akken ad negrent, xas ulamma yiwen ur a d-ibedder tamsalt-a, xas ulamma mazal lexwat'er n medden hennan, ur d-rrin ara s lexbar i wanect-a. Ger n wakken tella tmazight zik-nni d wamek tella ass-a, at'as n wemgerrad (lxilaf) ay yellan. Yiwen seg yimedyaten ay nezmer ad t-id-nefk ghef wemgerrad-agi netta d asseqdec n tmazight ghur yilmez'yen imazighen n wass-a. At'as n yimukan i deg ilmez'yen-nnegh ur ssinen ula d yiwen n wawal n tmazight, di lweqt i deg at'as n yelmez'yen ay tt-yessnen ass-a, ur tt-ttmeslayen ara mlih', akken tt-ttmeslayen yelmez'yen imazighen n zik-nni. Dgha nezmer ad d-nini d akken taghara (qualitť) n tutlayt-nnegh tenqes ger yid'elli d wassa. Anect-a yemmal-d d akken ass-a, tebda la tent-tettagh tmazight di llsas, imi ma kemmlen yelmez'yen ah'ric deg-sen ur yessin tutlayt-is, ma d ah'ric nnid'en simmal yettughal gher deffir di tmusni-yines, tamazight ur s-d-yeqqim ara kra n yimal. Yugh lh'al, tutlayt ur tettusemmay ara temmut alamma d asmi ur d-ttghimin ara yelmez'yen ara id'emnen d akken ad tkemmel sya ar sdat, ad tidir i uzekka. Dgha ma kemmlen yelmez'yen imazighen ttaddjan tutlayt-nsen, tamazight s az'ekka ara tteg ah'urif. Tamattant n tutlayin d ayen yellan deg wemd'al, yernu ula d nekni ilaq ad as-naki. Qqaren-as :

H'ebber' uqbel ad ted'ru

Afud igerrzen
D acu-t unamek-is mi ara d-nini d akken kra n tutlayt deg umihi (danger) ay tella ?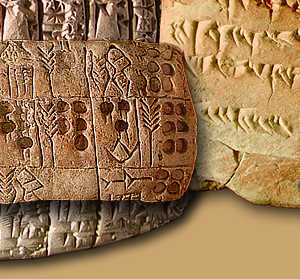 Tutlayt yellan deg umihi d tin ayen ara iteddun akken ad tenger deg yimal (avenir) i d-iqerben. At'as n tutlayin ayen ara ttaddjan yimawlan-nsent, u sseqdacen deg wemkan-nsent tutlayin nnid'en, tid ay yettuseqdacen s wat'as di tmiwa negh di tmura i deg ttidiren, am teglizit deg Yiwunak Yedduklan (USA) negh taspenyulit di Miksik. Ma ur nbeddel ara lumur' yellan ass-a, tutlayin-agi yellan deg umihi ur tent-id-yettaf ara lqern-agi ara d-iteddun. At'as n tutlayin nnid'en ay ughalen ur a tent-lemmden yigerdan wala ledjyal ijdiden n yimeqranen, dgha asmi ara yemmet yemsiwel-nsent aneggaru, tutlayin-agi ad negrent. Yugh lh'al, at'as n tutlayin umi d-yeqqim ala kan yiwen wemdan ay tent-yettmeslayen, yernu asmi ara yemmet wemdan-agi, ula d tutlayt-nni ad tettusemma temmut, dgha ur d-mazal ad yili win ara tt-yemmeslayen wala win ara tt-yissinen.
D anect-a ay sent-yed'ran i tutlayin am tegrigit (grec) taqburt akk d tlatinit ?
Ala. Tutlayin-a ttusemmant mmuten imi yiwen ur a tent-yettmeslay akken llant ttumeslayent di tallit-nni taqburt i deg llant ttarunt. Tutlayin-agi maci d tutlayin nnid'en ay sent-yekksen amkan-nsent deg yiwet teswi't yernu s tin n ddre', wanag tagrigit taqburt cwit', cwit' ay temhez (ťvoluer) akken ad tughal d tagrigit tatrart (moderne), di lweqt i deg talatinit, cwit', cwit' ay temhez ula d nettat akken ad d-tefk tat'alyanit, taspenyulit, tafr'ensist akk d tr'umanit n wass-a. Akka digh ay d-ted'ra akk d teglizit taqburt n tallit n Chaucer. Xas yiwen ur tt-yettmeslay tura, d nettat ay yughalen d taglizit tatrart n wass-a.
Amek ay neggrent tutlayin ?
Assenger n kra n wegdud si rrif d yiwet si ssebbat n wengar n tutlayin. Ghef umedya (lemtel), asmi ay snegren Wur'ufiyen (Europťens) imezdaghen ines'liyen n tegzirt n Tasmanya (di Ustr'alya), at'as n tutlayin -ur nez'ri ach'al llant- ay inegren yid-sen. Maca ssebba tameqqrant akk deg wengar n tutlayin nettat mi ara tili tmetti (communautť) yettmeslayen tutlayt-is teh'r'es-itt terba't nnid'en, ay idjehden yernu tugar-itt, akken ad teddj tutlayt-is u ad d-ternu gher tneggarut-a. Dgha tikwal, medden lemmden tutlayt taberr'anit gher tama n tutlayt-nsen tanes'lit, u d anect-n ay d-yed'ran di Groenland, d yiwet n tama ay teh'kem Danmar'k, anda ay ttmeslayen Yiskimuten (Eskimos) tutlayt-nsen, takalaallisut (kalaallisut) yernu ssnen digh ad mmeslayen tadanmar'kit. D acu kan, at'as anda ara naf d akken timetti yes'an tutlayt-is tanes'lit tettwah'r'es akken ad tt-teddj u ad teddj yid-s tinettit-is (identitť) tadelsant. D anect-a ay d-yed'ran i Yikurdiyen di Tt'erk, anda ay d asen-yegdel (interdire) usad'uf (lqanun) ad d-ssuffghen s kra n tghawsa ara yarun s tutlayt-nsen negh ad tt-slemden akken ilaq. D anect-a digh ay d-yed'ran akk d yimez'yanen n Yihendiyen n Temrikt (Indiens d'Amťriques), imi si melmi kan, llan mazal kra deg-sen ttqasan-ten lemmer ad mmeslayen s tutlayt-nsen deg yigherbazen igensiyen (internats).
Angar n tutlayin id'erru-d dindin negh s le'qel ?
Yezmer ad d-yed'ru dindin am wakken ay yezmer ad d-yed'ru cwit', cwit'. Yugh lh'al, tezmer ad tenger tutlayt deg yiwet kan n tsuta (ldjil) ma yella ur d-mazal ara a tt-lemmden yigerdan. Anect-a yed'ra-d s tidet akk d Yiskimuten Iyupiken (Yupiks) n Alaska, imi lemmer ad nughal kan s 20 n yiseggasen gher deffir, ad naf d akken igerdan-nsen merr'a llan ttmeslayen tayupikt, di lweqt i deg ass-a, Iyupiken imez'yanen akk ay nezmer ad ten-naf ttmeslayen tutlayt-nsen s'an si 20 n yiseggasen d asawen, ma d igerdan iyupiken ttmeslayen kan taglizit. Yed'ra-d digh wanect-a akk d Yikusiyen (Ecossais) n tegzirt n Cape Breton (di Tikust Tamaynut, di Kanada), imi deg yiseggasen n 1940 llan mazal-iten ttmeslayen tutlayt tikusit, maca di tizi n yiseggasen n 1970, ughalen yigerdan-nsen ur a lemmden ara tutlayt-a. Di kra n yimukan nnid'en, tutlayin 'ett'lent ugar akken ad negrent. Tutlayin tihendiyin n Temrikt (amťrindiennes) am tonondagat (o nondaga) akk d tmohawkt (mohawk), ay ttmeslayen di tmiwa ibe'den ghef temdinin n Uwanek (Etat) n New York akk d tmiwa n Kanada ay d-iqerben gher din, qqiment sin n leqrun nitenti a neggrent cwit', cwit', d acu kan, ar ass-a, mazal ttmeslayen-tent yimeqqranen yernu tamohawkt, llan ula d kra n yelmez'yen ay d-mazal ssnen-tt.
Ach'al n tutlayin ara iteddun akken ad negrent deg wemd'al (ddunit) ?
Ghef leh'sab n yiwet n tesnadant (statistique) ay yettwaxedmen di 1996, 6703 n tutlayin ay llan ttmeslayen-tent medden deg wemd'al (ddunit) deg useggas-nni. Ger-asent, 1000 n tutlayin llan ttmeslayen-tent di Temrikt, 2011 n tutlayin di Tefriqt, 225 n tutlayin di Tur'uft, 2165 di Asya akk d 1320 n tutlayin di Tuqyanust (Ocťanie). Yugh lh'al, ilaq ad nh'ader seg yemd'anen-agi (nombres) imi ay llant wat'as n tutlayin deg wemd'al i ghef nes'a citt'ah' kan n yisallen, yernu digh at'as n yisallen ay nes'a ghef kra n tutlayin, ass-a i'edda-tent zzman. Rnu-yas s anect-a, yew'er' ghef yimassanen (savants) ad gen talast ger n tutlayt akk d tentala (dialecte), d acu kan, tuget meqqren deg yimesnilsiyen (linguistes) msefhamen d akken amd'an n tutlayin yellan deg wemd'al ad yili ifel (i'edda) i 5000. Yugh lh'al, at'as si tutlayin-agi ara inegren sya ghef lqern. Kra n yimesnilsiyen qqaren-d d akken tutlayin yellan deg wemd'al ad n eqsent s wezgen, ma d wiyad' qqaren-d d akken ala kan citt'ah' n yimid'iyen (centaines) n tutlayin ara d-yeqqimen, imi amur ameqqran si tutlayin n wemd'al -tuget deg-sent ttmeslayen-tent ala kan kra n yigiman (milliers) n medden- atenti la ttughalent gher deffir sdat n tutlayin idjehden am teglizit, taspenyulit, tapur'tigalit, tacinwat, tarusit, tindunisit, ta'r'abt, taswahilit akk d thendit. Dgha, llan wid i d-yeqqaren d akken di meyya yiseggasen-agi ara d-iteddun, 90 % si tutlayin n wemd'al ara inegren.
Anwa ay d imdanen umi tezmer ad tenger tutlayt ?
Xas akken tutlayin-agi yettidiren deg umihi d tidersiyin (minotitťs) ay tent-yettmeslayen, maca amur meqqren si tutlayin n wemd'al d tutlayin n tdersiyin [maci at'as n medden ay tent-yettmeslayen]. Ah'ric meqqren si tutlayin n wemd'al ttmeslayent-tent teqbilin n Papua Ginya Tamaynut (Papouasie-Nouvelle-Guinťe) wughur ay nezmer ad naf 900 n tutlayin. Di Ustr'alya, 90 % si tutlayin n yimezdaghen iserwen (aborigŤnes) n tmurt-agi ara inegren di tsuta-yagi (ldjil) n wass-a. Imezdaghen ins'eliyen n Temrikt (Ihendiyen) mazal-iten cfan ghef 90% si tutlayin-nsen. Tidersiyin akk d teqbilin n Tefriqt, n Asya akk d Tuqyanust mazal ttmeslayen igiman (milliers) n tutlayin, yernu di Tur'uft, at'as n yegduden ay rran di rrif ay d-mazal ttmeslayen tutlayin-nsen am tirlandit, tafrizit (di Tmura n Wadda -Pays-Bas), taprovenÁalit akk d tbaskit.
Ach'al n tutlayin yellan deg umihi di Temrikt n Ugafa (Amťrique du Nord) ?
Ghef leh'sab n yiwet n tesnadent (statistique) ay d-yeffghen si melmi kan, ala kan 194 n tutlayin tihendiyin ay d-yeqqimen si yimid'iyen-nni (centaines) n tutlayin ay llan ttmeslayen-tent zik-nni. Ger n tutlayin tihendiyin ay d-mazal ddrent ass-a, 33 seg-sent ttmeslayen-tent yimeqqranen akk d yigerdan; 34 seg-sent ttmeslayen-tent yimeqqranen akk d citt'ah' kan n yigerdan; 73 seg-sent qrib ala kan d imeqqranen ay tent-yettmeslayen yernu tuget deg-sen flen i 70 n yiseggasen; ma d 5 seg-sent ad ilint ahat ass-a negrent mad'i.
Tutlayin ur a nettuselmad ara i yigerdan negh tid ara lemmden kan citt'ah' n yigerdan atenti deg umihi yernu a teddunt akken ad negrent. Yugh lh'al, ala kan d 33-nni n tutlayin n terba't tamezwarut ayen yellan di "laman" [tid ay ttmeslayen yimeqqranen akk d yimect'ah']. D acu kan, ula d tutlayin-a, tuget deg-sent a ttidirent ghef yiri n umihi, imi wid ay tent-yettmeslayen ttidiren gher tama n trebba' yes'an igerdan yettmeslayen taglizit [dgha zemren yigerdan-nni Ihendiyen yettmeslayen naqal tutlayt-nsen, ad tt-ddjen u ad ughalen ad ttmeslayen taglizit]. Rnu-yas s anect-a, tirebba' merr'a n Yihendiyen n Temrikt n Ugafa atenti la ttwah'r'asent akken ad ddjent tutlayin-nsent u ad ttmeslayent s teglizit yernu si ger wid yetth'ulfun s wat'as i weh'r'as-agi d tisutyin (ledjyal) mezz'iyen. Yugh lh'al, tilibizyu akk d yisura (films) numen ttaznen-d izen (message) ay yesseb'aden medden ghef wazalen-nsen imensayen (valeurs tradition nelles), yernu jebbden-d ilmez'yen akken ad kecmen gher yiwen n wemd'al (monde, univers) n yiwez'la (affaires) icebh'en ugar, yili amd'al-a ur yes'i ara akk assagh (relation) akk d win n wegdud-nsen, win n yeqdimen-nsen akk d wansayen-nsen.
Akken yebghu yili, xas ma yella ass-a ah'ric meqqren si tgemmi (patrimoine) n tutlayin deg umihi ayen yella, mi ara nwali d akken at'as n tutlayin n Yihendiyen n Temrikt ay d-yessawd'en alammi d lqern wis 21, ad nz'er d akken tirebba' ay tent-yettmeslayen xas d timect'ah' maca djehdent, yernu digh, tutlayt tes'a azal meqqren di tudert n yemdanen.
Mi ara tenger kra n tutlayt, d acu ara d asen-yed'run i wid tt-yettmeslayen akk d yemdanen n wemd'al s umata ?
Mi ara tesr'uh' kra n terba't tutlayt-is, ad tesr'uh' digh ah'ric ameqqran si tnettit-is tadelsant (identitť culturelle). Mi ara sr'uh'en yemdanen tutlayt-nsen, ama s lebghi-nsen negh ala, ad naf d akken dima yella wayen i ten-ih'er'sen akken ad gen aya, yernu tikwal, wid yesr'uhu'yen tutlayt-nsen tth'ulfun d akken sr'uh'en tinettit-nsen timettit (identitť sociale) am wakken ay tth'ulfun d akken ttwarnan. D acu kan, maci igduden merr'a tettr'uh'u-yasen tnettit-nsen timettit mi ara sr'uh'en tutlayt-nsen; ghef umedya, Ihendiyen Ichumashen (Chumash) n Kalifur'nya akk d yimezdaghen n tegzirt n Man [di Brit'anya Tameqqrant] xas sr'uh'en tutlayin-nsen, ur sr'uh'en ara tinettit-nsen. Maca akken yebghu yili, tettghimi-d tutlayt d azamul idjehden n tnettit n wegdud. Ah'ric meqqren si tudert tadelsant, taneffant (spirituelle) akk d tudert taggagt (intellectuelle) s tutlayt-nsen ay t-ttidiren medden. Dgha, wid ay d-mazal ttmeslayen tutlayt-nsen yis-s ara da'un, yis-s ara yissinen ineqqisen-nsen (mythes), tifugliwin-nsen (cťrťmonies), tamedyazt-nsen (poťsie), ccbah'a n wawal-nsen akk d wawalen-nsen akniyen (mots techniques), yernu s tutlayt-nsen digh ara ttemzulun (se saluer), yis-s ara ttemsefraqen akk d wid h'emmlen, d ighunab-is (styles) n wawal ara sseqdacen, yis-s ara ttqess'iren yernu yis-s ara ttmeslayen i yigerdan-nsen. S tutlayt-nsen ara zemren ad d-mmeslayen ghef tnumyin (habitudes), ghef tt'baye' akk d wayen akk umi tth'ulfun. Maca ma sr'uh'en tutlayt-nsen, anect-agi merr'a ilaq ad t-beddlen akken ad d-yemyezg akk d tutlayt-nni tamaynut ara sseqdacen syad d tasawent, dgha awalen-nni akk ay llan sseqdacen-ten deg yedles-nsen ad ten-beddlen s wawalen nnid'en, s yimesliyen (les'wat) nnid'en akk d tjerr'umt nnid'en n tutlayt-nni ur nelli nsen, negh ma ur zmiren ara, ad sr'uh'en kulci. Yugh lh'al, at'as n wansayen (traditions) ay yettmettaten akken kan ara temmet tutlayt, dgha imawlan-nsen ttaddam en sakin tinumyin n wegdud-nni ay ten-yernan. Ihi, ah'raz n tutlayt yes'a azal meqqren at'as gher wegdud, akken ad tidir tnettit-is, akken ur inegger ara netta s timmad-is.
Si tama nnid'en, ula d tussna (science) at'as ay tesr'uh'uy mi ara temmet kra n tutlayt. Yugh lh'al, s tutlayt ay ttemseh'fad'en yemdanen amezruy n yegduden-nsen, dgha mi ara tenger tutlayt, tezmer ad teglu s wat'as n yisallen yes'an azal meqqren ghef umezruy aqbur n wegdud-nni. Nnger n tutlayin ireggel-as abrid i tussna akken ad tissin tamusni n wemdan (cognition) negh amek ilemmed yernu yettissin lumur'. Mi ara nezrew (ad ngher) akk ayen i deg cerkent tutlayin n wemd'al merr'a, nezmer ad nissin akk ayen nezmer ad t-id-nini s tutlayt n wemdan akk d wayen ur nezmir ara, ayen tezmer ad t-teg tutlayt n wemdan d wayen ur tezmir. Dgha anect-a yesselmad-anegh-d at'as n tghawsiwin ghef le'qel n wemdan akk d wamek ay zemren yigerdan ad lemden dindin yernu s tefses anagraw (systŤme) iwe'r'en akka am tutlayt. Dgha, simmal ttanqasent tutlayin yellan deg wemd'al, simmal ara tettanqas tmusni-nnegh ghef le'qel n wemdan.
I ma mmeslayen akk yemdanen yiwet n tutlayt, ur yessishil ara wanect-a lumur' ?
Xas ma yella llan at'as n medden deg wemd'al ay terra tmara ad lemden kra n tutlayt taghelnawt (nationale) negh tagraghlant (internationale) [i lmend n wemsefham akk d wid ur nettmeslay ara tutlayt-nsen], anect-a ur yebghi ara d-yini d akken ilaq ad ddjen tutlayt-nsen tayemmat, tanes'lit. Igerdan ay d-yettenkaren s snat n tutlayin negh ugar, ttughalen ssnen tutlayin-a merr'a, am yigerdan ay d-yettenkaren kan s yiwet n tutlayt.
D acu ay izemren ad yettwaxdem i lmend n weh'raz n tutlayin yellan deg umihi ?
Tarba't yebghan ad teh'rez negh ad d-tessider tutlayt-is tes'a at'as n yefranen (choix, options) ger n yifassen-is. Tadyant yessewhamen akk deg usider n tutlayin tezmer ad tili d tin ay d-yed'ran akk d tutlayt ta'ebrit (hťbreu) ay yughalen d tutlayt tayemmat n wegdud [di lqern wis 20], mbe'd ma tes'edda ach'al n leqrun tettwalmad kan akken tt-uran zik-nni. Ma d tirlandit, si tama nnid'en, yettunefk-as wazal meqqren di tsuda (institutions) akk d tsertit n Irland, imi d nettat ay d tutlayt taghelnawt n tmurt-a, xas akken tesse'raq-as teglizit tikli. Di Ziland Tamaynut, sbedden-d Yimaoriyen (Maoris) [imezdaghen ines'liyen n tmurt-a] almaten n yigerdan (jardins d'enfants) i deg qeddcen yimeqqranen yessnen tutlayt tamaorit, yernu ttmeslayen-asen i yigerdan ala kan s tutlayt-a. Imd'iqen-agi qqaren-asen s tmaorit "kohanga reo" negh "le'cuc n tutlayt", yernu ama di Ziland Tamaynut negh di Alaska, ama di Hawaii negh anda nnid'en, l lan wid yebdan a xeddmen akka ula i yigerdan n yigherbazen imenza akk d kra n tesnawiyin (lycťes). Ma di Kalifur'nya, ughalen yelmez'yen [ihendiyen] ttr'uh'un gher yilemmasen akk d yemgharen ay d-mazal ssnen tutlayt-nsen akken ad asen-tt-slemden. Yugh lh'al ass-a, at'as n yisaragen (confťrences), ih'una (ateliers) n leqdic ghef tutlayin akk d yedlisen ara yett'awanen imdanen, igherbazen akk d trebba' ara iqeddcen akken ad h'erzen tutlayin-nsen.
Imi at'as n tutlayin ayen yellan deg umihi, imesnilsiyen la tta'rad'en ad lemden akk ayen zemren fell-asent, i wakken xas ma tenger tutlayt-nni, tamusni-yines ur tnegger ara yid-s. Dgha, wid yettnadin deg wennar kellsen-d (enregistrer) tisfifin tiz'rawiyin (cassettes vidťos) akk d tesfifin n tmesliwt ghef tutlayin-a, yernu ttarun-tent am wakken ay d-sseddayen tasuqilt i wayen akk ay d-kellsen. Rnu-yas s anect-a, zerrwen digh yemnuda (chercheurs) amawal akk d yilugan (rŤgles) n tutlayin-agi yernu ttarun-asent-d imawalen akk d tjerr'umin.
Qeddcen digh yimesnilsiyen akk d trebba' ay yebghan ad h'erzent tutlayt-nsent, dgha ttaken-asent tallalt taknit (aide technique) akk d ttawil ay h'wadjent i lmend n usselmed n tutlayt, ah'raz-yines akk d ussider-ines. Yugh lh'al, imawalen akk d tjerr'umin ay d-ttarun s'an tasghent (ddur') meqqren di tallalt-a. D acu kan, imesnilsiyen zemren ad 'iwnen digh tirebba'-agi s tarmit-nsen (expťrience) n usselmed akk d wezraw (ťtude) n wat'as n tutlayin. Dgha zemren ad sqedcen ayen ay d-lemden si tutlayin nnid'en ay yellan deg umihi akken ad 'iwnen kra n terba't ad teh'rez tutlayt-is, yernu zemren ad sqedcen tiknussniwin (technologie) tineggura i lmend n weklas akk d wezraw n tutlayin.
A d-ttlalent tutlayin timaynutin deg wemkan n tid yettmettaten ?
Ih. At'as n tutlayin n yezmulen (signes) ay d-yennulfan di leqrun-agi i'eddan, u gar-asent tutlayt n yezmulen tamarikanit. Tatokpisint (Tok Pisin, nťomťlanťsien), tutlayt taghelnawt n Papua Ginya Tamaynut, tekka-d seg yiwet n tnerbaz't (mťlange) n tutlayin ay yebnan ghef teglizit akk d kra n tutlayin nnid'en. Yernu, mi ara tt'eddin leqrun, zemrent ula d tintalyin (dialectes) n kra n tutlayt ad nnernint alamma ughalent ula d nitenti d tutlayin i yiman-nsent, akken d-ted'ra d tentalyin n tlatinit ay d-yefkan ass-a tafr'ensist, tat'alyanit akk d tutlayin nnid'en.
D acu kan, ur nezmir ara ad nesnemhel (ad nqaren) tutlayin-agi timaynutin gher tgemmi (patrimoine) n tutlayin n wemd'al ayen ara ineggren. Igiman-nni (milliers) n tutlayin ay ttmeslayen ass-a deg wemd'al, seg wasmi ay d-yebda umezruy n yemdanen ara mehhzent (ťvoluer) akken ad ilint akken llant ass-a. Yal tawacult n tutlayin tes'a, ma cwit', 5000 n yiseggasen aya seg wasmi ay d-temsefraq ghef tiyad', tikwal ugar n wanect-a. Ma tughal teglizit d nettat kan ay d tutlayt tawh'idt deg wemd'al, laqent-as timrawin n yigiman (dizaines de milliers) n yiseggasen akken ad d-tefk tand'a-yagi (diversitť) tameqqrant n tutlayin yellan ass-a, yernu akken ad d-yili wanect-a, ilaq ad d-ilint ula d tignatin-nni ay d-yellan zik deg umezruy n yemdanen akken ad-tili tand'a-yagi yellan ass-a. Yugh lh'al, tand'a akk d tgemmi n tutlayin n wemd'al, h'wadjen-tt yemdanen s tidet di tudert-nsen, yernu ma tr'uh', ur tezmir ad d-tettwaxlef.
Ghret daghen :
Tabrat n Yimedyazen : Utt'un 9 : Ddunit terra-tt tmara ad temmeslay kan taglizit ?
Tzemrem ad d-tafem ugar n yisallen di teghbula-yagi :
Davis, Wade. 1999. "Vanishing Cultures". National Geographic. 196(2). 62-89.

Grenoble, Lenore, and Lindsay Whaley (eds.) 1998. Endangered -Languages: Language Loss and Community Response. Cambridge: Cambridge University Press.

Robins, Robert, and Eugenius Uhlenbeck (eds.) 1992. Endangered Languages. Oxford: Berg.
Yettwakkes-d wed'ris-agi si : http://www.lsadc.org/web2/faq/faq.htm
---
AY AGDUD AMAZIGH ! BER'KA-K TAREWLA !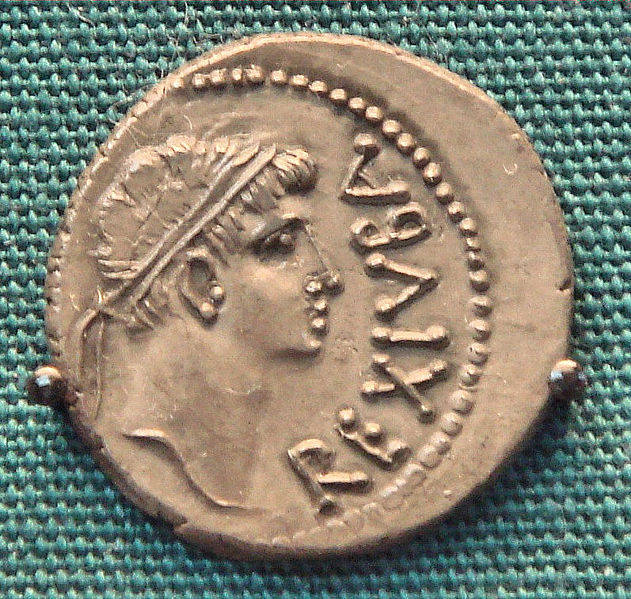 Ay agdud amazigh, ur kkat ara iman-ik s tmesmeghrad't-yinek (universalisme) tadelsant ! Ach'al d tutlayt umi tefkid' inemyaren (penseurs), ih'eddaden n wawal akk d yimura imeqqranen. Ach'al n tutlayin ay yugmen seg-k maci d kra !
Tefkid'-as i tegrigit Yuba wis Sin s Caesarae-yines akk d wach'al n yemura nnid'en i yes tella tettzuxxu Cirta. Ma d talatinit, tefkid'-as Terentius d Arnobius, Saint Augustin akk d Cyprianus akken kan ad d-nader wid ay d-yeqqimen di ccfawat n umezruy-ik ghezzifen. Tafr'ensist tewwi seg-k I'emr'ucen akk d Feraoun, Mouloudji d Dda Lmulud. Ma d wid-n tefkid' i ta'r'abt, ad ne'red' ad d-nefren seg-sen
kra, yugh lh'al yew'er' ad nz'er anwa ara neddem d wanwa ara neddj seg-sen, negh ala ? At'as n yismawen ara d-nemmekti ghef tikkelt, ad asen-nanfet kan ad mdehh'asen, u qqim tura ad nferr'edj mi ara d-tt'eddin : awennat (commentateur) Ikrima al-Amazighi; imedyazen yecban S'diq al-Amazighi, al-Bussiri, Madghis, akk d Ibn Brahim; imjerr'umen yecban Issa al-Jazuli, Ibn Mu'ti az-Zawawi akk d Ibn Ajerr'um as-Sanhaji; is'ufiyen yecban Waggag, Ibn Yasin, Utumert, ach-Chadili akk d Mohamed al-Jazuli; iminigen d yimeklunughen (gťograp hes) yecban Ibn 'Abdari, Hassan al-Wazzan az-Zanati d Abdallah al-'Ayyachi akk d umesnallun (astronome), amusnak (mathťmathicien) al-Marghili; amesray (prosateur) d butebratin (ťpistolier) al-Hassan al-Yusi; imezrayen (historiens) yecban al-Baydoo Ibn Idari, Abu Hayyan al-Gharmati al-Amazighi, al-Ifrani, Akensus akk d az-Zayani ... susem ! ...
Ur d-bedder yiwen seg wid-n akken i yes i k-h'esden. Ur d-tluled' d imsewweq, ur tessined' ad tsewwqed'. Wamag, Ibn Xeldun ghur-k ara d-yughal mi ara k-nezzizdeg amezruy-ik seg yilefd'an merr'a ay t-yulin. Maca mel-asen ay agdud abrid i s kra n wid umi ye'req; ughal-d gher tutlayt-ik ara k-yettr'adjun s ss'ber ur nes'i tamtilt tlatalaf n yiseggasen aya. Xas tes'edda tiswi'in n lh'if, mi k-twala tlehh'ud' d tucbih'in tiberr'aniyin, tez'ra d akken yiwwas, s tezmert-is d ldjehd-ines, ad tessiwed' alamma terra-k-id ghur-s. H'emmel-itt ihi ay agdud Amazigh, tefked'-as si leh'mala-k ayen werdjin tefkid' i tiyad', yernu bedd-as i lmendad, tnef'ed'-tt s tegzi-yinek (intelligence) ay d-tkesbed' si leqdic-inek i lmend n wakk ayen yellan d ameghradi (universel).
(...)
Tutlayt-ik werdjin teqqim ur k-th'emmel ara. Ihi ber'ka-k tarewla !
Yettwakkes-d si tgejdit n wutt'un amezwaru n tesghunt "Tafsut", ay d-yeffghen di 1981, akken kan t'edda Tefsut n 80.
Tasuqilt sghur Mes'bah' H'afid'
---
Arut-agh-d, gret-d tamawin-nwen, neqqar l'eslama i s kra n tebrat ara d agh-d-yawd'en sghur-wen.
Tiddukla Tadelsant Imedyazen
BP 129, Poste Didouche Mourad
16006, Alger, Algťrie
E-mail : imedyazen89@yahoo.fr
---
<<< Qqel γer Ụṭ̣̣ṭ̣un 3 Ddu γer Ụṭ̣̣ṭ̣un 5 >>>
---
---